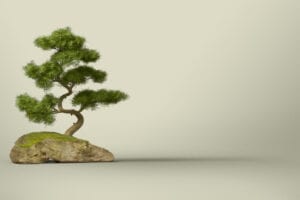 Have you ever wondered how search engine optimization (SEO) can help your business increase revenue? If so, you are not alone. SEO is a very popular topic and many people want to know if it really works. The answer is yes! In this blog post we will discuss how SEO can be used as part of an overall marketing strategy for your business to generate more sales leads, which will lead to increased revenue.
We will also go into detail about the importance of keywords in SEO and how they affect conversion rates on your website. By the end of this article you should have a good understanding of whether or not SEO is right for your business and what steps you need to take next!
Search engine optimization starts with looking at your keywords.
Keywords are the words and phrases that your business wants to appear for in search engine results pages (SERPS). Keywords play a huge role in how successful the optimization of your website will be, but you have to make sure they're relevant to what people are looking for when they google your keywords.
For example if, you own an auto repair shop and want to rank for "auto repair near me" then you would want to include these words on your site in a variety of instances, but not too many so that it becomes keyword stuffing.
Once the keywords are set up and optimized for search engines, Google will then crawl your website looking for any content related to those key phrases. This is how they determine where your business should show up on the search results page.
Placement on this page is crucial because the higher up you are, the more clicks your website will get. The goal of search engine optimization is to continually work hard at getting your site ranked higher and making sure that it has high quality content so people keep coming back for more.
In order to be successful with SEO, you should hire an expert who specializes in helping companies rank higher for the keywords they are targeting.
This is a very important marketing tool that you should consider using to increase your sales and revenue.
Understanding how search engine optimization works will save you time, money, and help get you ranked on Google's first page of results where more people can find your business when they're looking online.
You owe it to yourself or your company to take advantage of something as simple (and inexpensive) as optimizing your content with key phrases so that millions of people nationwide (or even worldwide) can see what you have available! There are many different techniques involved in SEO which we won't go into here because this article would be way too long; suffice it to say there is a list of 220+ factors an SEO will address for you.
If you're interested in getting started with SEO, contact the professionals at Bonsai Marketing for a FREE consultation and assessment of your website. Call 707-595-0312 Today
Frequently Asked Questions: What is search engine optimization? Simply put, it's a way to make your business more visible on Google when someone searches for something related to what you do; whether that be "plumber" or "landscape designer". Optimizing content will help increase sales by making it easier for people who are searching specific terms related to your field of work find you.