Bonsai Marketing is one the most experienced and the best digital marketing agency on the West Coast.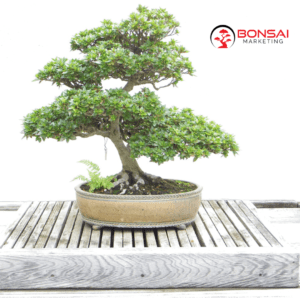 Today, Internet marketing is one of the fastest growing and most powerful marketing industries. Internet-based communication tools have led to major changes in the performance of various economic sectors such as marketing.
Bonsai Marketing is a highly effective online marketing organization located in Santa Rosa, understands leadership, transformation, and ROI. It takes time to understand your business and customers and to develop customized strategies to grow the business.
It recognizes your goals and budgets as their own. With many years of experience, marketing experts bring in a guaranteed value and clarify the estimated results. They can help you build your brand online and drive more sales. They've spent the last 20 years in the business building business. Bonsai Marketing is the result of decades of hard work and passion and Bryan Fikes is one of the leading Search Engine Optimization (SEO) experts in the area.
Services of Bonsai Marketing 
Following services are provided by the Santa Rosa Internet Marketing Services company to it's customers:
Website Design
Their team of web developers help build personalized websites. Your website is the digital face of your business so it's important to make sure it represents you and your product accurately.
SEO – Search Engine Optimization
They can help you get to the top of search engine results. Their team of SEO experts have learned all the tricks and techniques to create and build content designed for visibility.
They can make you look like an expert in your field whether it is your website, or a blog and potential customers will be able to see you at the top of the entire search engine list. Increase brand visibility and website authority through their SEO services.
PPC Advertising
You can accelerate your site visits and improve product awareness with our click-through payment services. They help to design and implement digital advertising that leads to an increase in conversion and, in turn, increases profits.
Brand Reputation Management
They can help your business identify, respond to, and resolve updates across all digital platforms.
You can restore your brand image and keep your customers satisfied with the product engagement that makes them feel loved. Build lasting relationships and strengthen your brand's reputation through their outstanding services.
Local Listing Domination
They help companies track and manage their online listings across all online listing platforms and guidelines.  One of the most important processes that most businesses "Don't Know About".
Search Engine Marketing
Search vendors in this company use a number of paid search platforms. In that case the most paid search platform is Google AdWords, followed by Bing Ads and Yahoo. In addition, there are various Pay Per payment platforms and in addition PPC advertising opportunities on other popular social networks.
Social Media Marketing
This type of marketing is done by Bonsai Marketing, a company that specializes in advertising on social media, which helps the clients achieve their various goals. Some of the goals that will be achieved by the company are to increase website activity or traffic, increase awareness of their product among the people, build a brand image and good product communication. The following are some social media platforms or sites used for marketing: Facebook, Instagram, Twitter, Google+, Pinterest, LinkedIn, YouTube and so on.
Email Marketing
Bonsai Marketing also gives customers or viewers the option to "unsubscribe" if they want to stop receiving emails. In addition, the company may receive direct feedback from potential customers. This will help the organization to identify the preferences or dislikes of customers regarding promotions and create promotions or future action plans.
Display Advertising
Display advertising by Bonsai Marketing is a marketing campaign aimed at building customer awareness about the type of product, or service. This works best in the case of views such as photos, videos, etc. rather than content or text. HTML code is used to provide web server instruction to direct the customer to a predefined website when the ad is clicked. Advertising revenue is usually earned on a per-cost basis per click. The great thing about advertising shown is that the image of the product is implanted in the brain of the viewer, and it leads to the viewer buying the product or service, which also increases sales.
Conclusion
Bonsai Marketing is dedicated to the journey of building a successful internet marketing model for all their clients. If you want to work with one of the best internet marketing professional in the industry, HIRE BONSAI MARKETING TODAY! Don't let your competitors hire them first.